Health & Wellness Services
Rose Centers for Aging Well
Rose Centers for Aging Well
Rose Centers for Aging Well, a subsidiary of Benjamin Rose Institute on Aging, exists to promote successful aging for Northeast Ohio's adults by offering opportunities, programs and services that foster choice and independence.
LEARN MORE
Resources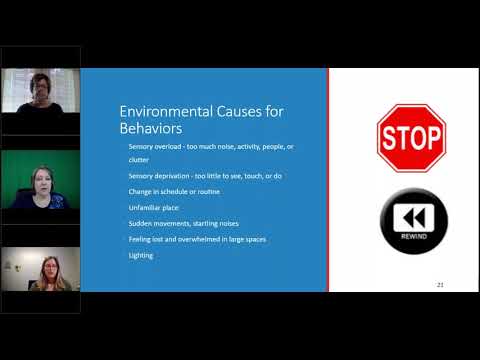 Behavioral Interventions: When Caring for Someone with Dementia
This webinar incorporates the most current research about dementia care, effective practical strategies, and useful resources in identifying causes of common behavioral symptoms and effective interventions. This program, initiated as part of a grant awarded to the greater Toledo area by the U.S. Department of Human Services, Administration for Community Living (ACL), Alzheimer's and Dementia Program Initiative incorporates curriculum from the state of Minnesota, Act on Alzheimer's, and we are now excited to present this as a part of the new ACL project to expand dementia capable communities in Cuyahoga, Washington, and Athens counties.
Watch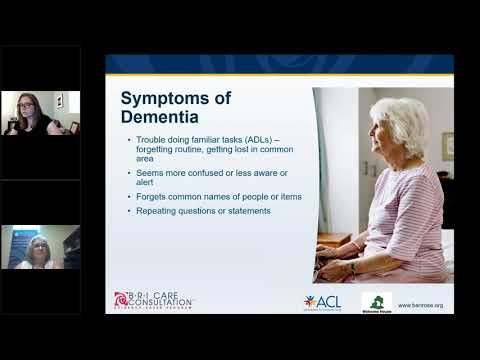 Caring for Individuals with Intellectual and Developmental Disabilities and Dementia
This webinar will overview common signs and symptoms of Alzheimer's Disease and related dementias in individuals with intellectual and developmental disabilities, available cognitive assessments, medical and community-based resources, and provide information about a free evidence-based care-coaching program, BRI Care Consultation™, for family and friend caregivers or supporters.
Watch
5 Tips to Prepare for a Conversation with Your Doctor About Dementia
Suspecting that you are suffering from memory loss can feel terrifying. When there's a chance the answer to your symptoms may be "dementia," it may seem tempting to avoid even asking the question. However, a missed or delayed opportunity to diagnosis dementia can have long-term consequences. Though confronting the possibility of dementia can be hard, an early diagnosis can make preparing for the future easier both on you and your loved one.
Read More
Five Social and Emotional Benefits of an Early Dementia Diagnosis
Early detection and diagnosis of Alzheimer's and dementia is a sticky subject. According to a recent study, nearly 90 percent of Americans said that if they were exhibiting confusion and memory loss, they would want to know if they had Alzheimer's disease. Yet, over half of the people aged 45 and older with subjective cognitive decline indicated they had not talked with a healthcare provider about their questions and concerns. 
Read More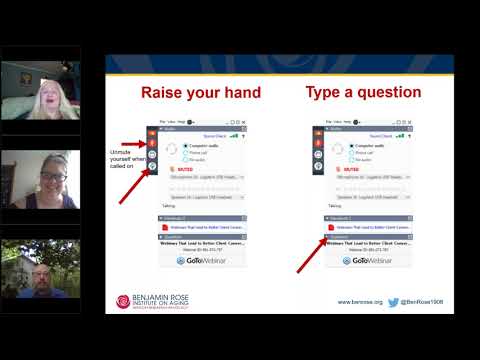 Let's Talk: A Q&A Discussion about Mental Health with Benjamin Rose
What is mental health? Behavioral health? What should you do if you're worried about a friend or a loved one? How is COVID-19 impacting your loved one's mental health? May is Mental Health Month and Benjamin Rose Institute on Aging wants to help you answer all of your mental health questions. In this webinar, mental health experts from Benjamin Rose's Behavioral Health team discuss and respond to listeners questions about mental health in real time and share valuable tips and information to help you navigate mental and behavioral health services and supports.
Watch