Resource Library
Mobile Resource Library Tabs
Resources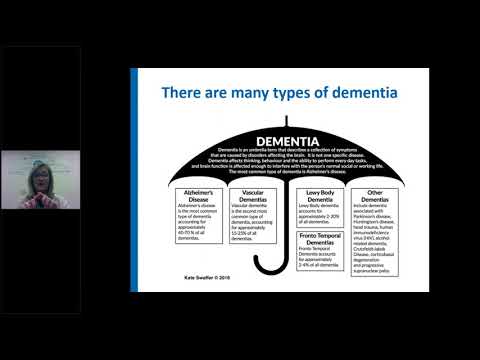 Dementia: Using "Gems" to Uncover Clarity
This webinar led by the Hospice of the Western Reserve will explore The GEMS®: Brain Change Model, an approach to creating supportive environments for people with dementia along the course of their journey. Additionally, we will define dementia, discuss the role of care partners, explain person-centered care and teach attendees the Hand Under Hand technique to assist individuals with dementia. Lastly, you will learn from Benjamin Rose Institute on Aging about an evidence-based care-coaching program, BRI Care Consultation™, that is available for free in Cuyahoga, Athens and Washington Counties to support individuals with, or at risk of, dementia, including individuals with intellectual and developmental disabilities, and their caregivers. Please join us for this opportunity to learn more about maximizing the remaining strengths of individuals with dementia.
Watch
By Sally Tomko | 12/02/2021
Participating in Dementia Clinical Trials and Research Studies as a Caregiver
As a dementia caregiver, you've most likely seen references to research studies, surveys and clinical trials when researching your loved one's condition. Whether it's the World Health Organization's statistic that 55 million people around the world have dementia or the suggestion that exercise and a healthy diet can lower the risk of developing dementia, most of what we know about the disease comes from rigorous research.
Read More
By Julie Hayes | 11/15/2021
What the RAISE Family Caregivers Act Means for Caregivers
Too often while providing care to our loved ones, we may find ourselves lacking things like services, respite options, financial security, workplace security and education to address the challenges we face every day. To try to address this shortcoming, the Recognize, Assist, Include, Support, & Engage (RAISE) Family Caregivers Act was signed into law in January of 2018 to come up with a national family caregiving plan.
Read More
By Sarah Nicolay | 11/15/2021
Recognizing the Challenges of Multiple-Duty Caregivers
November is National Caregiving Month. We respectfully take time to honor our professional caregivers. We also recognize our equally important unpaid caregivers. Especially during the ongoing COVID-19 pandemic, we pay tribute to these frontline workers. But what about those people who are double—or even triple—duty caregivers?
Read More
By Lisa Weitzman | 11/15/2021
Tips for Communicating with Health Care Professionals as a Caregiver
Caregivers for older adults often find themselves needing to play a key role as a communicator and decision-maker during their loved one's health appointments. However, this role can often be challenging, especially when we are unfamiliar with medical terms, or feel like we shouldn't burden health care professionals with questions they've probably answered a hundred times before.
Read More
By Julie Hayes | 11/15/2021