Resource Library
Mobile Resource Library Tabs
Content with Topic Program Evaluation and Consumer Satisfaction .
Resources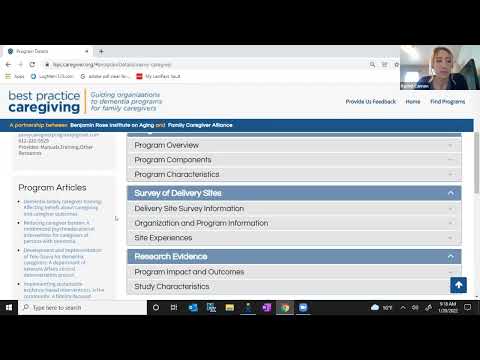 Annual Caregiving Conference: Engaging Caregivers in Evidence-Based Programs
The conference explores successes and challenges in the dissemination of evidence-based programs to family and friend caregivers. Keynote speaker, Erin Long, MSW, Team Lead, Alzheimer's Disease Programs Initiative of the Administration for Community Living, discusses experiences with engaging caregivers in programs and services, along with marketing strategies. Presentations also highlight experiences of organizations engaging caregivers and delivering evidence-based programs, including strategies to overcome barriers that keep caregivers from enrolling in support programs, and lessons learned through their marketing efforts.
Watch
By David Bass, Rachel Cannon, Erin Long, Branka Primetica, Donna Barrett, Christine Jensen, Ginger Ragans, Lisa Weitzman | 01/24/2022
5 Tactics to Help Improve Your Home Health CAHPS Rating
There's a reason that positive customer reviews are very important to home health agencies—many households seeking in-home health care services rely on published accounts to guide them in selecting the agency they feel will be the best fit for their situation. 
Read More
By Michelle Palmer | 03/15/2021
Chen, L., Ye, M., Kahana, E. (2019). Process and structure: Service satisfaction and recommendation in a community-based elderly meal service in Shanghai. Journal of Aging & Social Policy.
Ejaz, F. K., & Schur, D. (2003). Understanding consumer satisfaction in continuing care retirement communities. Newsletter of the Healthcare on Aging Network, 10(3), 3.
Ejaz, F. K., Schur, D., & Fox, K. (2006). Resident satisfaction with independent living facilities in continuing care retirement communities. In S. Kunkel & V. Wellin (Eds.), Consumer voice and choice In long-term care (pp. 167-180). New York, NY: Springer.