Resource Library
Mobile Resource Library Tabs
Resources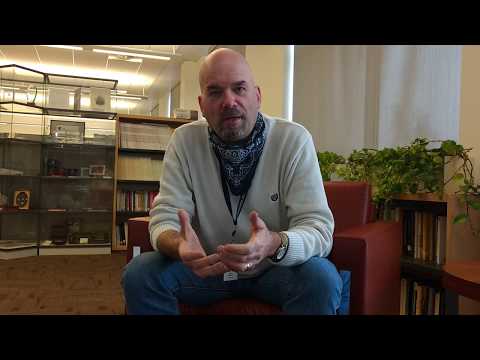 A Message from Orion Bell
President & CEO Orion Bell discusses how Benjamin Rose took swift action in response to the COVID-19 pandemic and how you can help.
Watch
By Orion Bell | 05/06/2020
Recognizing COVID-19 Scams
As COVID-19 impacts lives around the world, we may feel vulnerable, confused and in need of information, whether on how to keep ourselves and loved ones safe, or how to help support the doctors and nurses who work tirelessly to save lives. Sadly, the uncertainty of the times has also given rise to people who seek to take advantage of this vulnerability and confusion through scams, misinformation and false promises of cures and treatments. Our older loved ones may be particularly vulnerable to these scams as well. According to the Federal Trade Commission (FTC), adults over the age of 60 lose money to scams at twice the rate of people between 20 and 59.
Read More
By Julie Hayes | 04/15/2020
Tips to Avoid Foreclosure
When we fail to make our mortgage payments, foreclosure may occur. Foreclosure is the legal means that a lender can use to repossess, or take over, a home. When this happens, we must move out of our home. If our property is worth less than the total amount we owe to the bank, a deficiency judgment, which is a ruling made by a court against a borrower who does not have enough funds to pay back their loan, could be pursued against us. If that happens, we not only lose our home, but we also then owe our lender additional fees. Both foreclosures and deficiency judgments could seriously affect our ability to qualify for credit in the future.
Read More
By Antoinette Smith | 04/15/2020
Practicing Mindfulness as an Older Adult
There's no question that caring for our physical health is one of our most important concerns as we age. But maintaining physical wellness comes with concerns and sources of stress that can leave us feeling worse for wear. Whether it's a disheartening doctor's appointment or worries about flu season, our stress can start to impact our overall wellness, and the strain on our mental health can put strain on our physical health. But how can we cope with stress, when it feels like such an inescapable part of daily life?
Read More
By Julie Hayes | 04/15/2020
Solutions for Millennial Caregivers: Life Doesn't Always Have to be This Hard
In many situations, it is easy to identify problems, but far more difficult to identify possible solutions. The caregiving challenges faced by millennials are no different. We may know the statistics, such as that millennials now represent 10 million of the current caregiver population, with 73 percent juggling their caregiving responsibilities with at least one other job. We may know the impact on their physical, financial, emotional and relational health. Caregivers are forever instructed to "manage their stress." But what can millennial caregivers actually do to ease the burden that they carry each day?
Read More
By Lisa Weitzman | 04/15/2020