Resources
Mobile Resource Library Tabs
Resources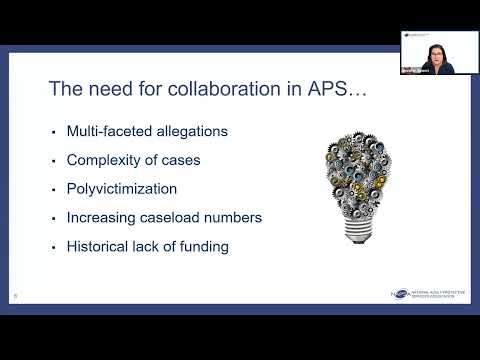 Adult Protective Services: The What, Why, and How
In this virtual discussion presented in partnership with the Elder Justice Coalition, we examine baseline funding for Adult Protective Services, and how service providers can advocate for our communities. Jennfer Spoeri, Executive Director for the National Adult Protective Services Association, covers the importance of APS funding and the services it provides, and addresses misconceptions about APS. Heidi Turner-Stone, Section Chief of the Ohio APS, highlights the significance of state-level APS funding, while Bob Blancato of the Elder Justice Coalition covers this significance on a federal level.
Watch
By Jennifer Spoeri, Heidi Turner-Smith, Bob Blancato | 12/08/2023
Challenging the Stigma of Dementia
Dementia is a condition that affects millions of individuals and their families around the world. Yet, despite its prevalence, dementia remains overwhelmed in stigma and misunderstanding. In pop culture, dementia is often used as a punchline, or even an insult against older public figures. In day-to-day life, people who encounter individuals with dementia may become annoyed and frustrated, and try to avoid the situation, even if the individual needs help. The stigma can also affect caregivers: if a loved one with dementia is exhibiting strange or socially inappropriate behavior in public, for example, people may blame the caregiver for not "controlling" their loved one or make the caregiver feel ashamed or embarrassed. 
Read More
By Julie Hayes | 11/15/2023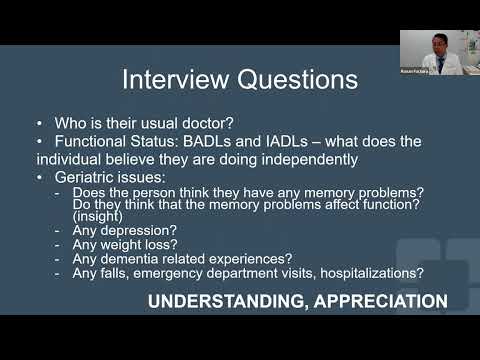 Collaborative Approaches in Elder Justice for Protecting Adults Living with Dementia and IDD
Join us for a thought-provoking webinar featuring esteemed experts in the field on elder justice, specifically highlighting work to protect those with dementia or IDD. Dr. Ronan Factora of the Cleveland Clinic and Natasha Pietrocola of the Cuyahoga County Division of Senior and Adult Services describe an innovative collaboration to provide virtual capacity assessments to Adult Protective Service (APS) clients who need them. Dr. Jess Bibbo from Benjamin Rose Institute on Aging presents emerging evidence about the impact of pets in the lives of people affected by dementia, as well as the benefits and challenges of client pet ownership encountered by APS professionals. Courtney Reynolds from Benjamin Rose shares information about a training program designed to educate mandatory reporters on abuse, neglect and exploitation. Discover collaborative approaches, innovative solutions, and the latest research aimed at ensuring the dignity and safety of older and disabled adults living with dementia and other impairments.
Watch
By Ronan Factora, Natasha Pietrocola, Jess Bibbo, Courtney Reynolds | 10/18/2023
The Power of Memory Cafés for Dementia Care
Most communities have plenty of gathering spaces available for people to meet up, chat, share a meal and take a break in a relaxing, supportive environment. But for people with dementia and their caregivers, finding a truly safe space out in the community can be a lot more challenging. Due to stigma and lack of knowledge, many people in the general public aren't sure how to interact with someone with dementia, and even business owners may be at a loss to handle a situation where someone with dementia is distressed, or struggles to make a purchase. Aware of these challenges, caregivers may hesitate to bring a loved one into the community, unintentionally putting them at risk of social isolation.
Read More
By Julie Hayes | 10/16/2023
Why Health Literacy Matters for Older Adults
Health literacy—the ability to access, understand and use health information—is a key part of living a healthy and fulfilling life, especially for older adults. After all, the more we understand about health, the more likely we are to recognize risk signs, take preventative measures against common diseases, make informed decisions about our own health and communicate more effectively with healthcare professionals.
Read More
By Julie Hayes | 10/16/2023