Resource Library
Mobile Resource Library Tabs
Content with Target Audience Professionals .
Resources
Jensen, C. L., Bibbo, J., Rodriguez, K., & O'Haire, M. (2021). The effects of facility dogs on burnout, job‐related well‐being, and mental health in pediatric hospital professionals. https://doi.org/10.1111/jocn.15694
Spitznagel, M. B., Anderson, J. R., Marchitelli, B., Sislak, M. D., Bibbo, J., & Carlson, M. D. (2021). Owner quality of life, caregiver burden and anticipatory grief: How they differ, why it matters. e74. https://doi.org/10.1002/vetr.74
5 Tactics to Help Improve Your Home Health CAHPS Rating
There's a reason that positive customer reviews are very important to home health agencies—many households seeking in-home health care services rely on published accounts to guide them in selecting the agency they feel will be the best fit for their situation. 
Read More
How Caregiver Support Can Combat Rising Stress Levels
We all know that caregiving for a loved one can be stressful, but it seems that caregivers may be feeling the strain more than ever before. Nearly two-thirds of family and friend caregivers consider their situation to be moderately-to-highly stressful, according to the recently released Caregiving in the U.S. 2020 report from National Alliance for Caregiving and AARP.  
Read More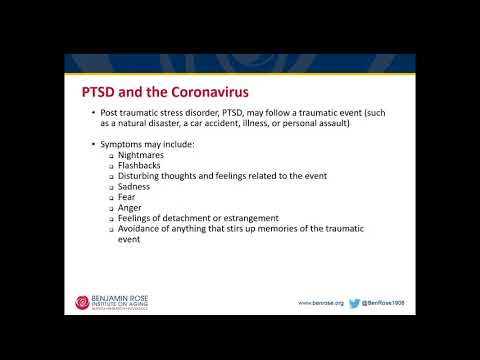 COVID and Quarantine: The Mental Health Consequences
As the COVID-19 pandemic has reshaped our world, it has also made us reevaluate how we understand mental health. This webinar will share tips on recognizing the role COVID-19 and quarantine risk factors play in the mental health disorders of our loved ones, how to become familiar with symptoms of PTSD and other mental health disorders that are linked to quarantine, and ways to help our loved ones cope.
Watch